ROLE OF PATHYAPATHYA IN THE MANAGEMENT OF EKA KUSHTHA (PSORIASIS)
Abstract
Ayurveda is not merely a medical science. It is a complete life science. In Ayurveda all skin diseases are described under the Kushtha, which are further divided into Maha Kushtha and Kshudra Kushtha. Eka Kushtha is one of the Kshudra Kushtha described in different Ayurvedic classics. It is Vata-Kaphaj disorder. Ekakushtha has signs and symptoms i.e., Aswedanam (absence of sweating), Mahavastu (big size lesions) and Matsyasha kalopamam (scaling) which can be compared with Psoriasis. The exact etiology of Psoriasis is not known but many precipitating factors like genetic, dietary, immunological and psychological has been found. It is spreading fast because of unsuitable lifestyle changes such as dietary pattern, busy schedule and stress. The aim is to find out safe and effective treatment for psoriasis. Ayurveda plays an important role. There are three basic principles to treat any disease in Ayurveda i.e., Shodhana, Shamana and Nidana Parivarjana. Nidana Parivarjana is considered as the first line of treatment in most of the diseases. In Ayurveda diet plays a major role in the prevention and management of the disease. Sometimes Pathya and Apathya are the complete treatment of any diseases. So the main aim of this article is to focus on etiological factors of Ekakushtha and its management by various dietary regimens described in different Ayurvedic texts.
Downloads
Download data is not yet available.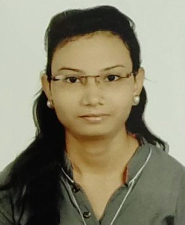 How to Cite
1.
Chandrakar Srishti, Diwan Rashmi, Sahu Jeevan Lal. ROLE OF PATHYAPATHYA IN THE MANAGEMENT OF EKA KUSHTHA (PSORIASIS). ayush [Internet]. 2021Feb.1 [cited 2021Mar.9];7(6):3009-13. Available from: http://ayushdhara.in/index.php/ayushdhara/article/view/621
Copyright (c) 2021 AYUSHDHARA
This work is licensed under a Creative Commons Attribution-NonCommercial-ShareAlike 4.0 International License.