ETHNO-MEDICO-BOTANY OF MOODABIDRI RANGE WITH REFERENCE TO RESPIRATORY DISORDERS
Keywords:
Ethno-medico-botany, Respiratory disease, Moodabidri.
Abstract
The study of Indian medicinal plants was first started in the early part of 20th century. The rarely available plants or drugs can be included in their day to day practice. The traditional system of medicine is very effective in many ailments, one among them is common respiratory diseases. Considering these factors, an ethno-medico-botanical survey of Moodabidri range of Dakshina Kanada district of Karnataka state was carried out.
Twenty six villages in and around Moodabdiri were identified and planned for the present study. The team local members visited each village to gather information regarding folklore practitioners and medicinal plants. A detailed proforma was prepared containing information about folklore practitioners and regarding the medicinal plants.
Information thus gathered were verified and crosschecked by making use of available classical and current literature such as Bhavaprakasha Nighantu, Raja Nighantu, Flora of Udupi, Flora of South Canara, Flora of Shimog Flora of Madras presidency, Flora of British India and also by consulting expert herbalists. About 28 plants belonging to 17 families are used as herbal remedies in respiratory disorders which was observed during the survey are listed. Local communities not only use these plants in different respiratory ailments, apart from this it was observed that they take good care for their conservation and protection.
Downloads
Download data is not yet available.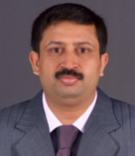 How to Cite
1.
Subrahmanya Padyana, Ravi Rao S, Soumya Saraswathi. ETHNO-MEDICO-BOTANY OF MOODABIDRI RANGE WITH REFERENCE TO RESPIRATORY DISORDERS. ayush [Internet]. 2018Nov.26 [cited 2021Apr.19];5(4):1800-4. Available from: http://ayushdhara.in/index.php/ayushdhara/article/view/406
This work is licensed under a Creative Commons Attribution-NonCommercial-ShareAlike 4.0 International License.