A CRITICAL ANALYSIS ON THE BASIC CONCEPT OF PRAMEHA IN CONVENTIONAL PARLANCE
Keywords:
Prameha, Avila-Prabhuta Mutra, Meda Dusti.
Abstract
Systemic information about several diseases has been documented in Ayurvedic classical texts. Although conventional entity of all of those diseases are not well established. Understanding of such diseases in conventional parlance is essential for an evidence based approach of Ayurveda. Prameha is one of such disease that is most widely described in almost all classical Ayurvedic texts but not well established in conventional parlance. The disease Premeha, has been named on its major clinical signs Avila-Prabhuta-Mutra (Excess and contaminated urine). In ancient text compiled by Acharya Charaka, Acharya Sushruta, Acharya Vagbhatta and many others, we get detailed description about this disease. Meda Dusti is considered as a key pathological phenomenon behind the development of Prameha. A conventional entity of this disease is still now doubtful. This review aims at scanning of both Ayurvedic and conventional medical literatures as well as published research articles to explore the basic concept of Prameha in conventional parlance.
Downloads
Download data is not yet available.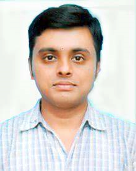 How to Cite
1.
Suman Kundu*, Nisith Kumar Mandal, Dipanjan Jana. A CRITICAL ANALYSIS ON THE BASIC CONCEPT OF PRAMEHA IN CONVENTIONAL PARLANCE. ayush [Internet]. 2018Nov.26 [cited 2021Apr.19];5(4):1805-9. Available from: http://ayushdhara.in/index.php/ayushdhara/article/view/407
This work is licensed under a Creative Commons Attribution-NonCommercial-ShareAlike 4.0 International License.