AN INSIGHT INTO CHARAKA SAMHITA SHARIRA STHANA- IN LIGHT OF TODAY'S MEDICAL PRACTICES AND NATIONAL POLICIES
Keywords:
Ayurveda, Charaka Sharira, Embryology, Genetic, National Program, Paediatrics.
Abstract
Background: The subjects which are now a day brought in to light as scientific innovations are well described in background in the ancient Indian literature. Ayurveda, the indigenous system of medicine narrates about the genetic principles, embryology, antenatal care, post-partum care, and new born care in a systematic and stepwise manner in the eight chapters of Charaka Samhita Sharira Sthana. Aim and Objectives: To throw a light on the some hidden facts from Charaka Samhita revealing their resemblance with today's national medical practices and policies. Material and methods: Literature reviewed from different editions of Charaka Samhita, modern scientific literature on subjects like genetics, embryology, obstetrics and paediatrics have been reviewed. Discussion: Charaka Samhita Sharira Sthana is constructed in a very logical manner, which narrates the law of formation of universe and human life, microscopic to macroscopic transformation, consciousness, salvation, importance of non-consanguineous marriage and Beeja Shuddhi to prevent genetic diseases and syndromes, principles of genetics, formation and month wise growth and development of embryo, organogenesis, teratogenicity potentials, anatomy of foetus and nutrition of foetus, daily regime for pregnant lady Garbhini Paricharya (antenatal care), Prasoota and Sutika Paricharya (post-partum care), Jatamatra Paricharya (new born care) in detailed, scientific and step wise manner in eight chapters thoroughly; and found to be time tested with today's medical practices and national health policies. Conclusion: Charaka Samhita Sharira Sthana elaborates the principles of genetics, embryology, reproductive care, antenatal care, post natal care and new born care as practised in ancient India in scientific way which resembles today's RMNCH national program of Government of India.
Downloads
Download data is not yet available.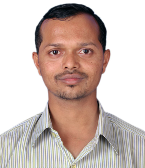 How to Cite
1.
Swapnil C Raskar*, Rajagopala S. AN INSIGHT INTO CHARAKA SAMHITA SHARIRA STHANA- IN LIGHT OF TODAY'S MEDICAL PRACTICES AND NATIONAL POLICIES. ayush [Internet]. 2019Apr.22 [cited 2021Feb.25];6(1):2028-33. Available from: http://ayushdhara.in/index.php/ayushdhara/article/view/434
This work is licensed under a Creative Commons Attribution-NonCommercial-ShareAlike 4.0 International License.