MENSTRUAL HYGIENE IN SCHOOL GOING GIRLS: A SURVEY STUDY
Keywords:
Menstruation, Hygiene, Adolescent girls, Sanitary pads, Diet, Yoga and Meditation.
Abstract
Background: Menstruation is a normal physiological process to the females but even in this modern era people set back to speak out freely about menstruation and menstrual related problems. Objectives: To study about the menstrual hygiene practices and deictic pattern among the adolescent girls. Materials and methods: A community based cross sectional study was conducted in January and February in Gadag district of Karnataka among 150 adolescent school going girls in the age group of 14-16 years. Data was collected by the predesigned and pretested questionnaires. Observation: During the study it was observed that till today few adolescent girls did not feel it comfortable to tell freely about their menstrual practices and problems. It was observed that the dietic pattern of the teens left a major impact on their menstrual problems. Results: 115 out of 150 girls use sanitary napkins as their hygienic practices but the rest still used cloth. It is necessary to educate them about the dietic patterns to be followed. Conclusion: Hygienic practices during menstruation were satisfactory. Girls should be educated about the proper hygienic practices, dietic pattern, yoga and meditation as well as bring them out of traditional misconceptions and restrictions regarding menstruation.
Downloads
Download data is not yet available.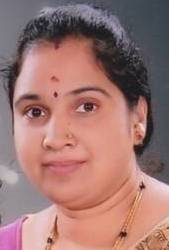 How to Cite
1.
Varsha Makapur, Pooja Rathod, Marjeena Nadaf, Parveen Nadaf, Mamata Y.Khatawkar*, Suvarna P. Nidagundi. MENSTRUAL HYGIENE IN SCHOOL GOING GIRLS: A SURVEY STUDY . ayush [Internet]. 2019Nov.25 [cited 2021Apr.19];6(4):2305-9. Available from: http://ayushdhara.in/index.php/ayushdhara/article/view/475
This work is licensed under a Creative Commons Attribution-NonCommercial-ShareAlike 4.0 International License.