TREATMENT OF BURN SCAR CONTRACTURE WITH AGNIKARMA: A CASE REPORT
Abstract
The burn scar and contracture cases are highly common. The burn scar is inevitable even after best effort and contracture is common complication after burn which restrict the movement of injured area. The healed burn scar cases lead to varying degrees of functional and aesthetic components. Many treatment modalities are available for their treatment. The occupational therapy, physiotherapy and surgical release of burn contracture are in practice but not cured easily. Ayurveda have different treatment modality for the treatment of wound and their complications one of them is Agnikarma. The Agnikarma is simply intentional therapeutic heat burn therapy and is in practice to reduce the Stabdhta (stiffness) in disease condition. The Agnikarma is indicated in diseases caused by Vata and Kapha doshas. The purpose of case report is to show the role of Agnikarma in releasing burn contracture and to make painless hand movement. The traditional Bindu type linear Agnikarma with the help of Tamra shalaka (copper rod) performed at the stiffness site followed by Ghritkumari (Aloevera Linn.) paste and Yastimadhu (Glycirrhiza glabra Linn.) powder application. The Agnikarma have effect in loosening and releasing of burn contracture. Finally, the patient got benefited.
Downloads
Download data is not yet available.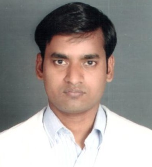 How to Cite
1.
Mahesh Kumar. TREATMENT OF BURN SCAR CONTRACTURE WITH AGNIKARMA: A CASE REPORT. ayush [Internet]. 2020Jun.15 [cited 2021Sep.19];7(2):2685-8. Available from: http://ayushdhara.in/index.php/ayushdhara/article/view/524
Copyright (c) 2020 Mahesh Kumar
This work is licensed under a Creative Commons Attribution-NonCommercial-ShareAlike 4.0 International License.