A CLINICAL STUDY OF DRAKSHA GRITHA IN THE MANAGEMENT OF ANAEMIA IN PREGNANCY (GARBHINI PANDU)
Abstract
A woman requires more nutrition during pregnancy, which is a physiological condition. When compared to non-pregnant women, a pregnant woman needs 2-3 times the amount of iron than usual. Pandu means pallor of body which can be correlated with 'Anemia' of modern science. Many references in Ayurvedic classics denote that Garbhini Pandu is available.
Design: 30 patients of Garbhini Pandu were selected from OPD and IPD of Prasuti Tantra and Stree Roga department from Dr. BRKR GAMC, Hyderabad and were administered 15ml of Drakshaghrita twice daily (morning and evening) on empty stomach orally along with Anupana of Sukoshnadugdha consecutively for 90 days.
Results: Statistically highly significant results were seen in Pallor, Glossitis, Bhrama, Hrudrava, Hb% and edema of the lower extremity with p< 0.001.
Conclusions: The study showed that Draksha Gritha is effective in the management of Garbhini Pandu.
Downloads
Download data is not yet available.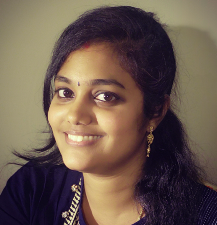 How to Cite
G Sri Harshitha*, Sunitha Joshi, A. Sulochana, Yogitha Bali M.R, Divya Nagari N, & Manisha Rajput. (2020). A CLINICAL STUDY OF DRAKSHA GRITHA IN THE MANAGEMENT OF ANAEMIA IN PREGNANCY (GARBHINI PANDU). AYUSHDHARA, 7(2), 2591-2598. Retrieved from http://ayushdhara.in/index.php/ayushdhara/article/view/527
This work is licensed under a Creative Commons Attribution-NonCommercial-ShareAlike 4.0 International License.
The author hereby transfers, assigns, or conveys all copyright ownership to the AYUSHDHARA. By this transfer, the article becomes the property of the AYUSHDHARA and may not be published elsewhere without written permission from the AYUSHDHARA.
This transfer of copyright also implies transfer of rights for printed, electronic, microfilm, and facsimile publication. No royalty or other monetary compensation will be received for transferring the copyright of the article to the AYUSHDHARA.
The AYUSHDHARA, in turn, grants each author the right to republish the article in any book for which he or she is the author or editor, without paying royalties to the AYUSHDHARA, subject to the express conditions that (a) the author notify AYUSHDHARAin advance in writing of this republication and (b) a credit line attributes the original publication to AYUSHDHARA.