RIDDHI (HABENARIA INTERMEDIA D. WEAR): SIGNIFICANCE AND VERSATILITY IN VARIOUS ANCIENT AYURVEDIC NIGHNATU SCRIPTURES
Keywords:
Riddhi, Astavarga, Ayurveda, Habenaria intermedia D. Wear, Nighnatu.
Abstract
In Ayurveda treatment combines products derived from plants, animal, mineral, etc. Amongst all types of Ayurvedic preparations plant-based preparations play a significant and important role in the Ayurvedic healing process. Healing with medicinal plants is as old as mankind itself. We have been using medicinal plants since extremely long time. The use of plant based medicinal products and supplements have increased tremendously over the past three decades. Ṛddhi is an important member of Aṣṭavarga group of plants. Traditionally it is used in many herbal preparations for its rejuvenating and health promoting properties. Polyherbal formulation containing tubers of this herb possess properties viz. full of vital energy, high in antioxidants, and boosting immunity. The demand of this herb is increasing day by day but due to scarcity of this plant in wild, unaware about authentic botanical source, non-existing cultivation practices there is widespread problem of adulteration or substitution with other plants. So by taking into account the above situation this systematic review has conducted to find out authentic botanical source of Ṛddhi.
Downloads
Download data is not yet available.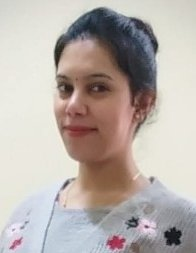 How to Cite
Shalini*, Ramakant Marde, Rajesh Kumar Mishra, Prabhat Kumar Srivastava, & Divya Vij. (2020). RIDDHI (HABENARIA INTERMEDIA D. WEAR): SIGNIFICANCE AND VERSATILITY IN VARIOUS ANCIENT AYURVEDIC NIGHNATU SCRIPTURES. AYUSHDHARA, 7(2), 2671-2680. Retrieved from http://ayushdhara.in/index.php/ayushdhara/article/view/537
This work is licensed under a Creative Commons Attribution-NonCommercial-ShareAlike 4.0 International License.
The author hereby transfers, assigns, or conveys all copyright ownership to the AYUSHDHARA. By this transfer, the article becomes the property of the AYUSHDHARA and may not be published elsewhere without written permission from the AYUSHDHARA.
This transfer of copyright also implies transfer of rights for printed, electronic, microfilm, and facsimile publication. No royalty or other monetary compensation will be received for transferring the copyright of the article to the AYUSHDHARA.
The AYUSHDHARA, in turn, grants each author the right to republish the article in any book for which he or she is the author or editor, without paying royalties to the AYUSHDHARA, subject to the express conditions that (a) the author notify AYUSHDHARAin advance in writing of this republication and (b) a credit line attributes the original publication to AYUSHDHARA.