THE EFFECT OF MURCCHITA TILA TAILA BASED PANCHAKARMA PROCEDURE AND BALAPANCHAMRITA YOGA IN THE MANAGEMENT OF CEREBRAL PALSY IN CHILDREN: A SINGLE ARM PROSPECTIVE CLINICAL TRIAL
Abstract
Cerebral palsy appear in early childhood due to damage of developing parts of the brain that control the movement, balance, posture and other functions of the body. The early diagnosis of CP is based on the symptoms of poor head control, poor coordination, stiff muscles, weak muscle, tremors and gross motor developmental delay. As per Ayurveda, all functional activity of the body is regulated by the Vata Dosha. Vitiated Vata shows same symptoms like cerebral palsy due to its Ruksha, Sheeta and Khara gunas. So that the aim of treatment is to pacifying the vitiated Vata Dosha by Panchakarma procedures with normal Murcchita Tila Taila; and assess their effect on spasticity, range of movement and in quality of life in children. Murcchita Tila Taila shows significant response at the end of trail/therapy. In this study, the effect of Panchakarma therapy with Mucchita Tila Taila has shown 78.58% patients with mild response I and 21.42% patients with mild response II on both Modified Ashworth scale and Gross Motor Function Manual Scale, 85.71% patients with mild response I and 14.29% patient with no response on Quality of life scale.
Downloads
Download data is not yet available.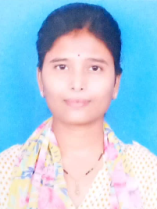 How to Cite
1.
Upasana Sonker, Mahapatra Arun Kumar, Rajagopala S. THE EFFECT OF MURCCHITA TILA TAILA BASED PANCHAKARMA PROCEDURE AND BALAPANCHAMRITA YOGA IN THE MANAGEMENT OF CEREBRAL PALSY IN CHILDREN: A SINGLE ARM PROSPECTIVE CLINICAL TRIAL. ayush [Internet]. 2021Feb.1 [cited 2021Mar.9];7(6):3004-8. Available from: http://ayushdhara.in/index.php/ayushdhara/article/view/616
Copyright (c) 2021 AYUSHDHARA
This work is licensed under a Creative Commons Attribution-NonCommercial-ShareAlike 4.0 International License.