MULTIDIMENSIONAL CONCEPT OF BALA ACCORDING TO AYURVEDA AND ITS SIGNIFICANCE IN TREATMENT - A REVIEW
Abstract
Ayurveda always provides the study of any concept from various dimensions. The physiological and anatomical entities explained in Ayurveda have many facets leading to deeper understanding of concepts. The entity of Bala according to Ayurveda is also multidimensional. Bala as described in Ayurveda is quite similar to concept of immunity. It can be correlated with the entities like Ojas, Vyadhi Kshamatava, Kapha Prakrita Karma. Bala plays a key role in diagnosis and treatment of diseases in Ayurveda. Its functioning depends on the equilibrium of various physiological characteristics like Agni, Aahara, Dosha, Prakriti, Sarata etc. Immunity is the main component in determining the prognosis, progression and waning of diseases. Thus, Bala and immunity are inter-related and go hand in hand. While looking into Ayurveda literature it is evident that the Bala entity is involved in Sadhya- Asadhyatwa, Arishta Lakshana, Nidan Panchaka Ghataka like Hetu, Poorvaroopa, Rupa, Samprapti etc. Thus, Bala Parikshana is pivotal in the diagnosis. Similarly, Bala also determines the treatment modality to be used in any kind of Vyadhi. It is also important in determining the line of treatment. Choice of treatment for that matter is largely dependent on Bala. Hence it can be concluded that the Bala entity is multifaceted and is definitely pivotal for the diagnosis and treatment in Ayurvedic point of view.
Downloads
Download data is not yet available.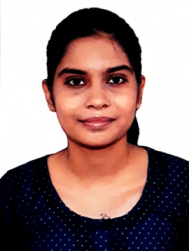 How to Cite
1.
Aishwarya Ashish Joglekar, Choudhary Anita, Dasmohapatra Itishree, Vyas Mahesh, Bhojani Meera K, Pathak Pankaj. MULTIDIMENSIONAL CONCEPT OF BALA ACCORDING TO AYURVEDA AND ITS SIGNIFICANCE IN TREATMENT - A REVIEW. ayush [Internet]. 2021Feb.1 [cited 2021Mar.9];7(6):3014-20. Available from: http://ayushdhara.in/index.php/ayushdhara/article/view/650
Copyright (c) 2021 AYUSHDHARA
This work is licensed under a Creative Commons Attribution-NonCommercial-ShareAlike 4.0 International License.