SCOPE OF YOGA IN REDUCING STRESS AND MANAGEMENT OF PSYCHOLOGICAL ISSUES DURING THE CURRENT PANDEMIC- A REVIEW OF EXISTING LITERATURE
Abstract
Background: With the emergence of Covid 19 pandemic due to increased socio-economic curbs and increased uncertainty of life, psychological disorders are getting surged up. Due to restricted access and poor mental health care facilities, Yoga can be seen as possibility to give a respite to the vulnerable populations and individuals. Aims and Objectives: To establish the role of Yoga as an effective therapeutic modality for catering the need of emerging psychological health issues during Covid 19 pandemic. Material and Methods: (a) Narrative review of existing scientific literature on the mental health and Yoga especially during Covid-19. (b) Studies specifically related to high-risk or vulnerable populations (c) Review of effectiveness of Yoga interventions on the mental health (d) Evidence based use of the Yogic interventions in mitigation of commonly manifested signs of psychological distress during Covid-19 pandemic. Total in depth study of 28 articles dealing with the above mentioned areas. Many methodological and research gaps are noted. Discussion: In Indian context, many research gaps exist in the study of Yoga as an effective therapeutic modality for psychological first aid and mental health care, especially in the emergent Covid 19 pandemic. Conclusion: Globally and nationally there is need to plan and execute high quality research studies to establish Yoga as an evidence based therapeutic modality especially for management of Psychological disorders and to include Yoga in existing mental health care services.
Downloads
Download data is not yet available.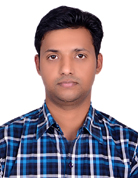 How to Cite
1.
Arun Gupta, verma M. SCOPE OF YOGA IN REDUCING STRESS AND MANAGEMENT OF PSYCHOLOGICAL ISSUES DURING THE CURRENT PANDEMIC- A REVIEW OF EXISTING LITERATURE. ayush [Internet]. 2021Feb.1 [cited 2021Mar.9];7(6):2992-3003. Available from: http://ayushdhara.in/index.php/ayushdhara/article/view/658
Copyright (c) 2021 AYUSHDHARA
This work is licensed under a Creative Commons Attribution-NonCommercial-ShareAlike 4.0 International License.