PHARMACEUTICAL AND ANALYTICAL STUDY OF ABHRAK BHASMA
Keywords:
Pharmaceutical, Analytical, Abhraka Bhasma, Shodhan, Dhanyabhrak Nirman, Maran.
Abstract
Bhasma are the unique and important organometallic preparations used in Ayurveda Therapeutics. Bhasma are complex structures generally prepared by repeated incineration of metals and minerals with medicinal herbs decoction or juices. Abhrak Bhasma is an excellent cellular regenerator and nervine tonic. It is indicated in various chronic diseases such as tuberculosis, COPD and many types of cardiac diseases. Considering the principles of Ras-shastra and Bhaishajya Kalpana and also the importance of their standard method of preparation, it is decided to carry out pharmaceutical and analytical study of 'Abhrak Bhasma'. Preparation of Abhrak Bhasma involves the procedures Vajrabhrak Shodhan, Dhanyabhrak Nirman and Maran of Abhrak. Prepared samples of Abhrak Bhasma tested on the basis of organoleptic and physico-chemical parameters. Prepared samples of Abhrakabhasma (AB-1, AB-2, AB-3) were Nishchandra, Sindurabha coloured, Sookshma, Rekhapurna, Sparshakomal (Mrudu, Shlakshna), Nirdhum and Niswadu. Along with Ayurvedic parameters modern parameters such as L.O.D., L.O.I., pH, conductivity, successive solubility, elemental assay of Fe2+ and Fe3+ etc. were applied to the samples of Abhraka Bhasma. Analytical study of Abhraka Bhasma revealed the uniformity of the procedures in the three samples of Abhraka Bhasma, as evidenced by the observations of the analytical values of the three samples were not much variation found.
Downloads
Download data is not yet available.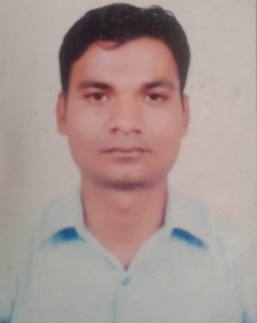 How to Cite
1.
Nandurkar Vishal Marotrao. PHARMACEUTICAL AND ANALYTICAL STUDY OF ABHRAK BHASMA. ayush [Internet]. 2021Feb.1 [cited 2021Mar.9];7(6):2958-63. Available from: http://ayushdhara.in/index.php/ayushdhara/article/view/663
Copyright (c) 2021 AYUSHDHARA
This work is licensed under a Creative Commons Attribution-NonCommercial-ShareAlike 4.0 International License.