RANDOMIZED DOUBLE BLIND PLACEBO CONTROLLED CLINICAL STUDY OF CYMBOPOGAN CITRATUS IN INFLUENZA
Keywords:
Cymbopogan Citratus, Influenza, Lemon Grass.
Abstract
Background: Influenza, or flu, is a respiratory illness that is caused by a virus. As Influenza is known to be highly contagious and there by affecting working community at large, a natural; cost effective remedy can help sail through the course of illness with much ease.
The plant Cymbopogon citratus (DC) Stapf. commonly known as Lemon grass belongs to Poaceae family and is a native of tropical countries. Various studies have been done on the plant to reveal its potential therapeutic effects. Thus this study untended to evaluate its efficacy in the management of Influenza and its symptoms.
Methodology: Randomized double blind placebo controlled clinical study. 62 patients of age group 20- 50 years, suffering from Influenza and fulfilling the diagnostic criteria were selected and randomly grouped into trial (Group I - 31 patients) and control group (Group II - 31 patients received the Placebo- Distilled water 25ml 3 times daily). Both the groups were given Paracetamol 500mg/kg body weight as rescue medicine if required.
Observation & Results: The signs and symptoms of Influenza which were exhibited in patients when subjected to the Trial medication showed good results. The quality of life in them was better compared to control group.
Conclusion: The current study helped to confirm the effect of the plant Cymbopogon citratus (DC) Stapf. in influenza. In Trial group, significantly better remission of associated signs and symptoms of influenza was found compared to control group. This would help us create an increased awareness amongst the public about the use of herbal medicines in either cure or as add on therapy in the management of Influenza.
Downloads
Download data is not yet available.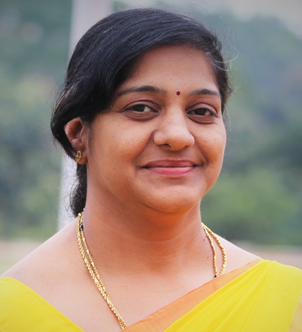 How to Cite
Seema Pradeep*, Mahesh C.D, & Pravina Koteshwar. (2020). RANDOMIZED DOUBLE BLIND PLACEBO CONTROLLED CLINICAL STUDY OF CYMBOPOGAN CITRATUS IN INFLUENZA. AYUSHDHARA, 7(2), 2643-2655. Retrieved from http://ayushdhara.in/index.php/ayushdhara/article/view/539
This work is licensed under a Creative Commons Attribution-NonCommercial-ShareAlike 4.0 International License.
The author hereby transfers, assigns, or conveys all copyright ownership to the AYUSHDHARA. By this transfer, the article becomes the property of the AYUSHDHARA and may not be published elsewhere without written permission from the AYUSHDHARA.
This transfer of copyright also implies transfer of rights for printed, electronic, microfilm, and facsimile publication. No royalty or other monetary compensation will be received for transferring the copyright of the article to the AYUSHDHARA.
The AYUSHDHARA, in turn, grants each author the right to republish the article in any book for which he or she is the author or editor, without paying royalties to the AYUSHDHARA, subject to the express conditions that (a) the author notify AYUSHDHARAin advance in writing of this republication and (b) a credit line attributes the original publication to AYUSHDHARA.