The Role of Go Ghrita in Epilepsy - A Review
Keywords:
Apasmara, Blood Brain Barrier, Epilepsy, Go Ghrita, Lipophilic, Rasayana.
Abstract
Epilepsy, a chronic neurological condition, can potentially allow up to 70% of individuals to live seizure-free with appropriate diagnosis and treatment, but it also carries a threefold higher risk of premature death compared to the general population, underscoring its seriousness. Epilepsy is a chronic neurological condition characterized by recurrent seizures and disturbances in consciousness. It can be correlated with the Ayurvedic concept of Apasmara, which involves occasional unconsciousness accompanied by unpleasant symptoms such as vomiting froth and abnormal body postures. Ayurveda recognizes Ghrita (ghee), particularly Go Ghrita derived from cow's milk, as a versatile food and medicinal substance with therapeutic effects. Go Ghrita is highly regarded for its ability to balance Vata and Pitta Doshas and its lipophilic nature, allowing it to penetrate the blood-brain barrier for targeted delivery and increased bio-availability. Go Ghrita's Rasayana property suggests that long-term use may help reduce the recurrence of epilepsy. When medications are processed with Ghrita, it enhances their medicinal properties, making formulations utilizing Go Ghrita potentially more advantageous and efficacious for treating epilepsy.
Downloads
Download data is not yet available.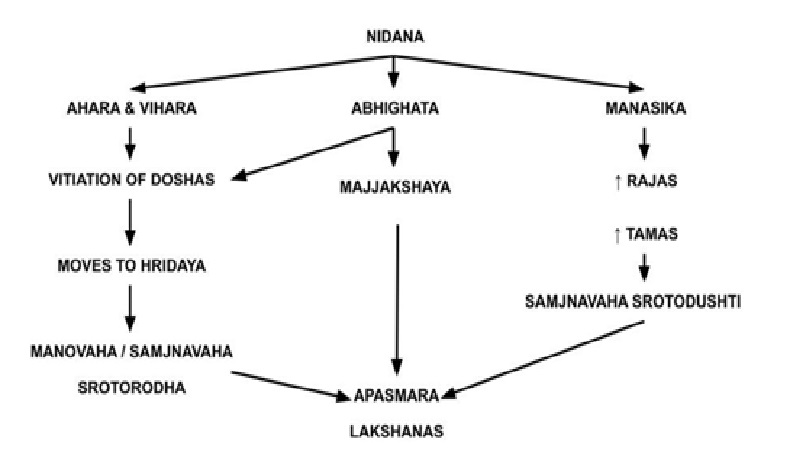 How to Cite
1.
Athira. S, Arun Pratap, Lekshmi. R. The Role of Go Ghrita in Epilepsy - A Review. ayush [Internet]. 2023Jun.30 [cited 2023Dec.7];10(3):45-50. Available from: https://ayushdhara.in/index.php/ayushdhara/article/view/1249
Copyright (c) 2023 AYUSHDHARA
This work is licensed under a Creative Commons Attribution-NonCommercial-ShareAlike 4.0 International License.