ANALYTICAL STANDARDIZATION OF TAMRA YOGA
Abstract
Rasa Shastra is a specialized branch of Ayurveda which mainly deals with the pharmaceutics of unique and potent preparations. Tamra Yoga is an important Rasa Oushadi mentioned in Rasa Tantra Sara Va Siddha Prayoga Sangraha which contains Tamra Bhasma, Yashtimadhu, Chincha Kshara, Trikatu, Sauvarchala lavana and Hingu. Shodhana, Bhavana, Marana, Amrutikarana, Chincha Kshara nirmana and Churna nirmana are the main pharmaceutical procedures employed in the preparation of Tamra Yoga. To assess the toxicity, safety and to understand the structural and chemical composition, it was tested through various modern analytical parameters like X-ray diffraction (XRD), Scanning electron microscopy (SEM), Energy dispersive X-ray spectroscopy (EDS), Particle size analysis (PSA), Zeta Potential (ZP), UV-Spectroscopy, Fourier transform Infra-Red spectroscopy (FTIR) and Inductively Coupled Plasma – Optical Emission Spectrometry (ICP-OES). XRD of Tamra Yoga shows major peaks of KCl (Potassium Chloride), CuS (Copper Sulphide) and minor peaks of HgS (Cinnabar), NaCl (Sodium Chloride), CaS (Calcium Sulphide) and ZnP4 (Zinc Phosphide), K2Fe2O4 (Potassium Iron Oxide). SEM micrographs showed an agglomeration of crystalline irregular sharped particles; EDS analysis confirmed the significant presence of elements viz. O-27.91%, S-21.83%, Cu-26.87% and Hg- 14.29%, K- 3.46%; Particle size was found to be 337.9nm and its Zeta Potential is -12.1mV. UV- Spectrum of Tamra Yoga showed maximum absorption at 307 nm; FT-IR analysis showed 11 peaks between the wavelengths 3356.21 - 418.34 cm-1 and ICP–OES analysis revealed Potassium as main constituent in 14376.50 ppm.
Downloads
Download data is not yet available.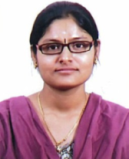 How to Cite
1.
Rugmini R K*, Sridurga CH, Venkata Subbaiah K. ANALYTICAL STANDARDIZATION OF TAMRA YOGA. ayush [Internet]. 2018Jan.1 [cited 2022Oct.1];4(5):1297-30. Available from: https://ayushdhara.in/index.php/ayushdhara/article/view/324
Copyright (c) 2018 AYUSHDHARA
This work is licensed under a Creative Commons Attribution-NonCommercial-ShareAlike 4.0 International License.