COMPARATIVE CLINICAL EVALUATION OF THE EFFECT OF MATRAVASTI AND KATIVASTI WITH DHANVANTARA TAILA AND TILA TAILA IN THE MANAGEMENT OF GRIDHRASI VATA VIS-A-VIS SCIATICA
Abstract
Many Vata vyadhi are described in Charaka Samhita which are classified into Nanatmaja and Samanyaja group. Gridhrasi is one among 80 Vataja nanatmaja vyadhi. This can be correlated with Sciatica in modern medicine. Panchakarma presents a unique approach of Ayurveda. Among the Panchakarma, Vasti karma is such a Chikitsa that is indicated in all the Vatavyadhi. Gridhrasi is a Vata vyadhi, in which local Samprapti is having quiet major importance. In the procedure of Kativasti, Snehana and Svedana occur simultaneously and locally. So Matravasti and Kativasti have an important role as both come under Snehana treatment and have been selected for the study. Dhanvantara taila is indicated in Vata vyadhi and Tila taila is Marutaghnam, so both the Taila are selected for the study. In the present clinical study, 60 patients with Gridhrasi under inclusion criteria are selected and divided into four groups. The treatment is for 14 days. The efficacy of treatment is assessed immediately after treatment and after 15 days of completion of treatment by objective parameters and by adopting scoring methods for the subjective parameters and the results are analyzed statistically by ANOVA test. The results of the study indicate that the 'p' value is highly significant to extremely significant in all the four groups in selected parameters.
Downloads
Download data is not yet available.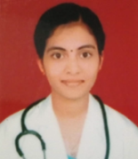 How to Cite
1.
Sidda Reddy Manasa*, A. Sankar Babu. COMPARATIVE CLINICAL EVALUATION OF THE EFFECT OF MATRAVASTI AND KATIVASTI WITH DHANVANTARA TAILA AND TILA TAILA IN THE MANAGEMENT OF GRIDHRASI VATA VIS-A-VIS SCIATICA. ayush [Internet]. 2018Jan.1 [cited 2023Mar.24];4(5):1326-37. Available from: https://ayushdhara.in/index.php/ayushdhara/article/view/330
This work is licensed under a Creative Commons Attribution-NonCommercial-ShareAlike 4.0 International License.