CONCEPT OF AGNI AND AMA IN AYURVEDA - A BRIEF REVIEW
Keywords:
Bhutagni, Dhatvagni, Jatharagni, Pitta.
Abstract
In our country since last few decades along with scientific and technological revolution a social revolution has also took place which ultimately has drastically changed dietary habits of society at large. This change in dietary habit has ultimately resulted in manifestation of many problems related to gastrointestinal tract.
Ayurveda, an ancient system of Indian medicine documented and practiced since 1500 B.C. deals with inter-individual variability for personalized and predictive medicine. In Ayurveda the concept of Agni is very specific one of its kind among other contemporary sciences. Concept of Agni is vividly discussed in Ayurveda as it is the most significant entity for maintaining health of an individual. In Ayurveda, Agnimandya is said to be the root cause of most of the diseases. Hence it is important to understand the basic nature of Agni so as to take care of it. In the present study we have reviewed the basic concept of Agni its types thoroughly and also discussed efficacy of some well-known approaches to treat Agnimandya on the basis of recent clinical studies.
Downloads
Download data is not yet available.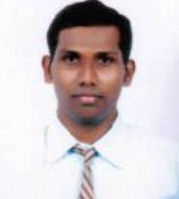 How to Cite
1.
Shekhar G. Uike*, Mayurkumar M. Parate. CONCEPT OF AGNI AND AMA IN AYURVEDA - A BRIEF REVIEW . ayush [Internet]. 2018Jan.1 [cited 2022Oct.1];4(5):1355-8. Available from: https://ayushdhara.in/index.php/ayushdhara/article/view/338
This work is licensed under a Creative Commons Attribution-NonCommercial-ShareAlike 4.0 International License.