RAY OF LIGHT IN CENTRAL SEROUS RETINOPATHY THROUGH AYURVEDIC MANAGEMENT-A CASE REPORT
Keywords:
Central Serous Retinopathy, Internal Ayurvedic Medicine.
Abstract
Central Serous Retinopathy (CSR) is also known as central serous chorio retinopathy (CSCR). It is a retinal disease characterized by accumulation of transparent fluid at the posterior pole of the fundus causing a circumscribed area of detachment of sensory retina usually involving macula.
Studies suggest an annual incidence rate of 10 per 100, 000 in men, with CSCR is occurring six times more commonly in men compared with women, most acute CSCR cases resolve spontaneously within 3-6 months. The underlying pathogenesis revolves around functional or structural defect in the fluid-pumping capabilities of retinal pigment epithelium (RPE) and choroidal vascular stasis or hyper permeability. Observation and laser photocoagulation are the only treatment in contemporary science. Even though exact correlation is not possible in Ayurveda can be considered under the Drushtigataroga as the patient had sudden blurring of vision which is the prime Lakshana seen in Prathamapatalagatadosha involvement explained by Acharya Sushruta. This case of CSR 40 years female was diagnosed with OCT report showing collection of fluid beneath the retina and showed marked improvement with internal Ayurvedic medicine.
Downloads
Download data is not yet available.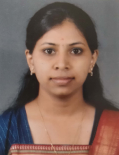 How to Cite
1.
Vinita Hirebeel*, Suja K Sreedhar, Veeraya Hiremath. RAY OF LIGHT IN CENTRAL SEROUS RETINOPATHY THROUGH AYURVEDIC MANAGEMENT-A CASE REPORT . ayush [Internet]. 2018Jul.12 [cited 2022Oct.2];5(2):1609-14. Available from: https://ayushdhara.in/index.php/ayushdhara/article/view/375
This work is licensed under a Creative Commons Attribution-NonCommercial-ShareAlike 4.0 International License.