A REVIEW ON ROLE OF DEHA PRAKRITI IN PREVENTING DISEASES
Keywords:
Ayurveda, Deha Prakriti, Vata, Pitta, Kapha, Immunity.
Abstract
Ayurveda has a holistic approach and includes all the factors which are accessory in the determination of health. For the prevention of various diseases, selection of a preventive and curative regime is primarily based on phenotypic assessment of a person which includes one's body constitution termed 'Prakriti'. Deha Prakriti is represented by a description of the Physique, Physiology & psychological make-up of an individual. Prakriti is a consequence of the relative proportion of three physiological entities (Tridoshas), Vata, Pitta and Kapha which are genetically determined & is decided at the time of conception and is likely to be influenced by a variety of environmental factors to some extent. Prakriti of a person is quite capable of providing a fair indication of physiological strengths and weaknesses, mental tendencies and susceptibility to illness of various types. Knowing Prakriti is a wonderful tool for understanding ones and others, and it also aids a person in making appropriate dietary and lifestyle choices for maintaining health. From a practitioners view, it is used in the selection of medicines and other therapies for a particular patient as well as in selecting appropriate dosage of the drugs. So Prakriti assessment can be used as best way for the prognosis and prevention of various diseases.
Downloads
Download data is not yet available.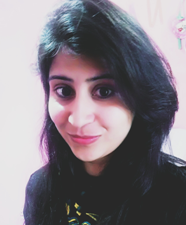 How to Cite
1.
Rishu Sharma*, Rajesh Km. Dharua, Alok Km Srivastava. A REVIEW ON ROLE OF DEHA PRAKRITI IN PREVENTING DISEASES. ayush [Internet]. 2018Jul.12 [cited 2022Oct.2];5(2):1669-72. Available from: https://ayushdhara.in/index.php/ayushdhara/article/view/383
This work is licensed under a Creative Commons Attribution-NonCommercial-ShareAlike 4.0 International License.