A CLINICAL STUDY OF MARICHA CHURNA AND PIPPALI MOOL IN THE MANAGEMENT OF STANYAKSHAYA
Keywords:
Maricha Churna, Pippali mool, Stanyakshaya, Galactagogue.
Abstract
Sthanya is the Updhatu of Rasa dhatu. Ayurveda explain the importance of Sthanya through its main function Pushti and Jeevan. Rasa DHATU is said to Addidhatu i.e. Prathamdhatu. If Rasa dhatu formation is disturbed, its Updhatusthanya is also get disturbed. In Stanyakshaya there is Kshaya due to Dhatukshaya and Dushti. In present study, "effect of Maricha pippalimool churna on Sthanyakshaya'' has been designed by taking reference from Kashyapsamhita Ksheeroudpadya. The purpose is to analyse and evaluate the complete concept and its etiopathogenesis of Sthanyakshaya and treatment with Ikshumulkashya as whole in light of Ayurvedic and modern concept. The aim is to study causes of Stanyakshaya which occurs with different reasons prescribed in Ayurveda like Krodha, Shoka etc., and according to modern science stress, anaemia etc., and to determine the effectiveness of Maricha Pippalimool churna on galactagogue, improve the detail study about Stanyakshya from Ayurvedic and modern text. The drugs used for this clinical study are Maricha Churna, Pippalimool Churna. 60 patients clinically diagnosed as Stanyakshya patients were selected. Statistical analysis of the parameters: Socio-demographic profile, ejection breast milk, duration of breast feeding, according to Stanapurnatva, according to frequency of feeding, weight of infant, frequency of urine, sleep of infant was done. The drug "Maricha pippalimool churna" was given for 30 days. Significant increase in parameter had been observed during the study. There was increase in Stanya after application of drug "Maricha pippalimool churna" given in Stanyakshaya. This treatment does not show any toxicity and no side effects were seen during the follow up. This remedy is economical and easy to use, store and carry.
Downloads
Download data is not yet available.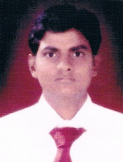 How to Cite
1.
Sushil Satpute*, Shankar Mane, Dattu Virkar, Devendra Barsing, Shende K. L. A CLINICAL STUDY OF MARICHA CHURNA AND PIPPALI MOOL IN THE MANAGEMENT OF STANYAKSHAYA. ayush [Internet]. 2019Jan.19 [cited 2023Jun.6];5(5):1901-7. Available from: https://ayushdhara.in/index.php/ayushdhara/article/view/420
This work is licensed under a Creative Commons Attribution-NonCommercial-ShareAlike 4.0 International License.