STUDY THE EFFECT OF NAVAK GUGGULU IN THE MANAGEMENT OF AMAVATA
Keywords:
Navak Guggulu, Amavata.
Abstract
Amavata is one of the challenging diseases for the physicians due to its Chronicity, incurability, complications and morbidity. Though, Ama and Vata are the predominant pathogenic factors but the disease represents Tridoshic vitiation. Vata is the prime moreover and motivator in the human body, responsible for the initiation of every kind of activity. The affliction of Sandhis by Vata Dosha in association with Ama reflects the equal rate of the both Dosha and Dushyas in the causation of this disease. The aim is to study the effect of Navak guggulu in the management of Amavata. 30 patients of Amavata having textual symptomtology from the text Madhava Nidana were randomly selected and enrolled in to the study.
Nakaradi guggulu prakarnam mentioned Navak Guggulu is as like nectar in the management of Amavata. Shunthi, Maricha, Pippali, Chitraka, Haritaki, Bibhitaka, Amalaki, Nagar Motha, Vidanga and Guggulu are the ten ingredients of this formulation. In Navaka Guggulu maximum ingredients have Rasa- Katu, Virya -Ushna, Vipaka- Katu, Guna-laghu, Ruksha. So Vata -Kaphashamaka may be effective to control Amavata.
The trial drug in this study was very effective in Agnivardhana and Amapachana. It was a very good combination of Shoolahara, Shothaghna and Amapachaka Dravyas. Navak Guggulu is very effective in reducing pain and stiffness.
As far as relief of symptoms were concerned, no patient got good result (no complaints), 10 patients got moderate result (i.e. 2-step down). 14 patients got mild result (i.e. 1-step down), and 6 patient got no result i.e. no change in complaints.
Downloads
Download data is not yet available.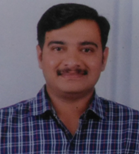 How to Cite
1.
Ashish Kale*, Shital Mane, Raviteja Mane. STUDY THE EFFECT OF NAVAK GUGGULU IN THE MANAGEMENT OF AMAVATA. ayush [Internet]. 2019Jan.19 [cited 2023Jun.6];5(5):1908-1. Available from: https://ayushdhara.in/index.php/ayushdhara/article/view/421
This work is licensed under a Creative Commons Attribution-NonCommercial-ShareAlike 4.0 International License.