COMPARATIVE CLINICAL STUDY OF KADAMBA (ANTHOCEPHALUS CADAMBA (ROXB.) MIQ) BARK AND LEAF IN MEDOROGA
Keywords:
Kadamba, Hyperlipidemia, Medoroga, Anthocephalus cadamba.
Abstract
W.H.O. recognized Ayurveda as the first and foremost system of medicine in the world. Ayurveda is the ocean of knowledge of life science. It is still existing and fighting with the present situations because of its efficiency. In the present trend, plants are extensively used by man for maintenance of health and for the treatment of myriad of illness. Now days, due to sedentary lifestyle, industrialization, urbanization, lack of non spiritual health and lack of exercise especially change in food habits lead to clinical entity known as hyperlipidemia which is the major cause of many other disorders. Kadamba is one of the easily available medicinal plants which is mentioned in Brihatrayee and Nighantus like Raja Nighantu, Bhava prakasha etc. In Sushruta Samhita, it was mentioned in Nyagrodadi gana and Rodradi gana in Sutra Sthana 38th chapter. These drugs have Karmas like Kaphaghna, Medohara, Varnya, Vishaghna, Sthambhana, Asthi Bhaghna sandhanakara and indicated in diseases like Medoroga, Prameha, Yoniroga etc. It is an attempt to prove the clinical efficacy of leaf along with bark to conserve the trees. The present study evaluated the clinical efficacy of Kadamba (Anthocephalus Cadamba (Roxb.) Miq) in Medoroga w.s.r. to Hyperlipidemia and also comparative efficacy of bark and leaf by studying in 30 patients divided into 2 groups for a period of 40 days and results are assessed and observed that Kadamba (Anthocephalus cadamba (Roxb.) Miq) bark and leaf are clinically effective in Medoroga and leaf is little more efficacious than bark and it is a drug of choice in the management of Medoroga.
Downloads
Download data is not yet available.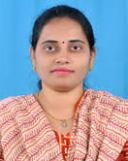 How to Cite
1.
Swetha.Ch*, V.Narasimha. COMPARATIVE CLINICAL STUDY OF KADAMBA (ANTHOCEPHALUS CADAMBA (ROXB.) MIQ) BARK AND LEAF IN MEDOROGA. ayush [Internet]. 2019Jun.21 [cited 2023Sep.26];6(2):2095-101. Available from: https://ayushdhara.in/index.php/ayushdhara/article/view/446
This work is licensed under a Creative Commons Attribution-NonCommercial-ShareAlike 4.0 International License.