EVALUATION OF TREATMENT METHODS OF MADATYAYA (ALCOHOLISM) IN AYURVEDA
Keywords:
Madatyaya, Alcoholism, Ayurveda, Nidana, Lakshana, Management.
Abstract
Today we have forgotten the art of leading life. Thus, we have ended up life miserably resulting in many lifestyle disorders pertaining to the body and mind. Ayurveda deals with life in a holistic way in every aspects of life. Alcoholism is termed as Madatyaya in Ayurveda which is one among the lifestyle disorders, is also disabling addictive disorder. It has increased at an alarming rate worldwide, even in India it is a burning issue. Alcohol consumption in India increased two folds between 2005 and 2006, according to the Global Status Report on alcohol and health 2018 released by the world health organization (WHO). Alcoholism is also known as alcohol use disorder (AUD), is a broad term for any drinking of alcohol that results in mental or physical health problems. The disorder was previously divided into two types: Alcohol abuse and Alcohol dependence. It is characterized by compulsive and uncontrolled consumption of alcohol despite its negative effects on the drunkard's health, relationships and social standing like other drug addictions, alcoholism is medically defined as a treatable disease. This article highlights diagnosis and management of Madatyaya.
Downloads
Download data is not yet available.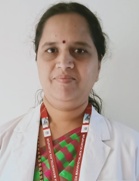 How to Cite
1.
M.H.Biradar*, Jyoti M. Ganer. EVALUATION OF TREATMENT METHODS OF MADATYAYA (ALCOHOLISM) IN AYURVEDA. ayush [Internet]. 2019Jun.21 [cited 2023Dec.7];6(2):2128-33. Available from: https://ayushdhara.in/index.php/ayushdhara/article/view/451
This work is licensed under a Creative Commons Attribution-NonCommercial-ShareAlike 4.0 International License.