A REVIEW OF MEDICINAL PROPERTIES ON MUSTA (CYPERUS ROTUNDUS LINN.)
Keywords:
Mustaka, Cyperus Rotundus, Classical uses.
Abstract
Ayurveda, the life science is chiefly based on herbal medicines. According to Ayurveda, the physician should have utmost knowledge regarding herbs to become successful in the field of treatment. These days herbal medicines are more popular than modern medicine because of their effectiveness, easy availability, low cost and for being comparatively devoid of side effects. So, these herbs are backbone of Ayurveda. Musta (Cyperus rotundus) belonging to Cyperaceae family is an important medicinal plant used in various Indian system of medicine. A detail description about this plant has been found from Vedic period to recent time in various Ayurvedic texts. The nut-grass is an erect, perennial glabrous herb 10-75cm long, distributed throughout the plains of India, as a weed in waste lands, gardens and roadsides from sea level 1,800m elevation. Musta is composed of various chemical constituents mainly Cyperene-1, Cyperene-2, β-selinene, Cyperenone, α-cyperone, Rotundome etc. which are responsible for the many therapeutical effects. Musta is having Tikta, Katu, Kashaya Rasa, Laghu, Ruksha Guna, Sita Veerya and Katu Vipaka with Kapha-Pittahara properties. It also posses pharmacological action likes anti-inflammatory, hepatoprotective, anti-pyretic, anti-malarial, anti-Obesity, anti-diabetic etc. It  has Sthoulyahara, Dipana, Pachana, Grahi, Jwaraghna properties so has been indicated in Agnimandya, Jwara, Sangrahani, Swasa, Stanyavikara, Sutikaroga, Amavata etc. So, a detail review of this medicinal plant with various aspects is definitely a good step ahead in a new direction in herbal medicinal field.
Downloads
Download data is not yet available.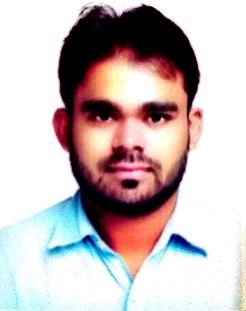 How to Cite
1.
Patra Satyanarayan*, Sahu Subash, Singh Ashok Kumar Madan. A REVIEW OF MEDICINAL PROPERTIES ON MUSTA (CYPERUS ROTUNDUS LINN.) . ayush [Internet]. 2019Sep.23 [cited 2022Dec.9];6(3):2235-41. Available from: https://ayushdhara.in/index.php/ayushdhara/article/view/465
This work is licensed under a Creative Commons Attribution-NonCommercial-ShareAlike 4.0 International License.