A COMPARATIVE CLINICAL STUDY ON RASNA GUGGULU AND PANCHATIKTHA GHRITA GUGGULU IN THE MANAGEMENT OF JANUSANDHIGATA VATA VIS-A-VIS TO OSTEOARTHRITIS OF KNEE
Abstract
Janu sandhighatavata can be defined as a joint disease with symptoms of Shoola, which aggravates by movement, Shotha with complete restricted movements at later stages. Vata particularly Vyanavayu has a close relationship with the movement of Sandhi, so its aggravating factors can produce Sandhighavata.
Osteoarthritis is the most common type of arthritis, especially among older people; it is a joint disease that mostly affects the cartilage. Cartilage is a slippery tissue that covers the end of bones in a joint. Healthy cartilage allows the bone to glide over one another. In osteoarthritis the surface layer of cartilage break down under and wears away. This allows bones under the cartilage rub together, causing pain, swelling and loss of motion of the joint. Over the time the joint may lose its normal shape. It is a degenerative wear-and-tear type of arthritis that occurs most often in people of 50 years of age and older, but may occur in younger people too. This study was intended to find out the efficacy of Rasnadi Guggulu and Panchatikta Ghrita Guggulu in the management of Janusandhigata Vata. Screening of the patient suffering from Janusandhigata Vata was done at arthritis camp. And finally patients who fulfilled all necessary criteria gave written consent for the clinical trial, were enrolled for the trial as volunteers.
Downloads
Download data is not yet available.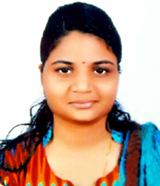 How to Cite
1.
H.M.Harisha, Suhasini.L.Dandagi*, Rakesh H.R. A COMPARATIVE CLINICAL STUDY ON RASNA GUGGULU AND PANCHATIKTHA GHRITA GUGGULU IN THE MANAGEMENT OF JANUSANDHIGATA VATA VIS-A-VIS TO OSTEOARTHRITIS OF KNEE . ayush [Internet]. 2019Nov.25 [cited 2021May17];6(4):2269-74. Available from: https://ayushdhara.in/index.php/ayushdhara/article/view/471
This work is licensed under a Creative Commons Attribution-NonCommercial-ShareAlike 4.0 International License.