PREVALENCE OF VATAJA-PRATISYAYA (ALLERGIC RHINITIS) FROM THE MIRROR OF AYURVEDA WITH MODERN COUNTERPART
Abstract
Ayurveda is eternal and continuous flow of ancient medicine. Now a day, there are some diseases which are needed to be given special attention. Changing lifestyle, increased pollution, urbanisation and increase resistance to the antibiotics are responsible for prevalence of many diseases. Nose being exposed to the external environment, is more prone to all these causes and recurrent infections. The most common and frequent problem is Pratisyaya or Rhinitis. Among Nasagata disorders Pratisyaya is the one which is described by almost all the Acharya in detail, which shows its importance due to dreadful nature. Among the types of Pratisyaya, Vataja Pratisyaya can be co-related with Allergic rhinitis because of its similarities in aetiopathogenesis and symptomatology i.e., Tanu Nasa-srava, Sirasula, Ksavthu etc. The burden of allergic rhinitis is enormous, constituting about 55% of all allergies. Reported incidence of allergic rhinitis in India ranges between 20% and 30%. Modern medicine undoubtedly relieves symptoms very fast but permanent cure is very much possible through holistic approach of Ayurvedic science. Ayurveda, the science of life if applied systematically has the ability to ensure complete cure. This paper reviews the characteristics, causes, mechanisms, and treatments of Vataja Pratisyaya in Ayurveda and modern.
Downloads
Download data is not yet available.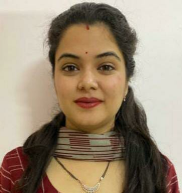 How to Cite
1.
Shailza Parashar, Vandana Vidyarthi, Munna Kumar, Rajesh Mishra. PREVALENCE OF VATAJA-PRATISYAYA (ALLERGIC RHINITIS) FROM THE MIRROR OF AYURVEDA WITH MODERN COUNTERPART. ayush [Internet]. 2020Sep.25 [cited 2023Feb.1];7(4):2819-28. Available from: https://ayushdhara.in/index.php/ayushdhara/article/view/545
Copyright (c) 2020 AYUSHDHARA
This work is licensed under a Creative Commons Attribution-NonCommercial-ShareAlike 4.0 International License.