MANAGEMENT OF SHALYAJ NADIVRAN BY MODIFIED KSHARASUTRA W.S.R. TO PILONIDAL SINUS
Abstract
Pilonidal sinus is a disease that most commonly arises in the hair follicles of the natal cleft of the sacrococcygeal. Incidence is more common in men as they are hairier than women. The factor which increases the risk of pilonidal sinus is continuous sitting, obesity, sedentary occupation, family history, local trauma. The surgical management commonly practiced are included incision and drainage, excision and primary closure, excision and healing by secondary intention, excision with reconstructive flap technique (Bascom's method). However, the risk of recurrence or of developing an infection of the wound after the operation is high. In Ayurveda as clinical features, the pathology of Pilonidal sinus and Shalyaj nadivrana described in Sushruta Samhita are very much similar to each other we can correlate with Shalyaj type of Vrana with Pilonidal sinus. Sushruta has explained Shastrakarma with the intervention of 'Ksharsutra' procedure for the management of Nadi vran (PNS). This case study was presented on a male patient aged 39 years. He was suffering from pilonidal sinus for 9 months and treated successfully with partial sinus excision along with Ksharsutra therapy. Partial sinus excision followed by Ksharsutra ligation in the remaining intact tract was performed under local anaesthesia. The Ksharasutra was changed weekly for 3 sittings. Observation revealed that sinus track cut through and healed by 5 weeks. The patient was under observation for one year to check for recurrence. Ksharasutra treatment not only minimizes complications and recurrences, causing minimal scar but also facilitates the patient to resume early working with less discomfort as well as reduced time and cost.
Downloads
Download data is not yet available.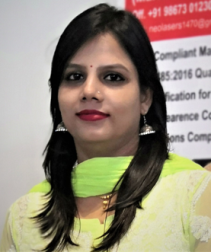 How to Cite
1.
Dwivedi Amarprakash, Archana Kumari. MANAGEMENT OF SHALYAJ NADIVRAN BY MODIFIED KSHARASUTRA W.S.R. TO PILONIDAL SINUS. ayush [Internet]. 2020Aug.12 [cited 2023Jan.30];7(3):2771-5. Available from: https://ayushdhara.in/index.php/ayushdhara/article/view/558
Copyright (c) 2020 AYUSHDHARA
This work is licensed under a Creative Commons Attribution-NonCommercial-ShareAlike 4.0 International License.