THE COMPARATIVE EFFECTS OF VRUDDHADARVADI UPANAHA AND WAX THERAPY IN THE PAIN MANAGEMENT OF JANU SANDHIGATAVATA W.S.R. TO OSTEOARTHRITIS OF KNEE JOINT
Abstract
A clinical trial was conducted to evaluate the efficacy of different treatment modalities in Janu Sandhigatavata. The Lakshanas of Janu Sandhigatavata as per classics are Shotha, Shoola, Prasaranaa kunchanayovedana, and Atopa are like the symptoms of Osteoarthritis of knee joint i.e., pain, swelling, crepitation and joint restriction. 30 patients suffering from Janu Sandhigatavata (single or both knees), who fulfilled the inclusion and exclusion criteria were selected for the study. 30 Patients were randomly allocated equally into two groups, Group A and Group B. Group A patients received Vruddhadarvadi Upanaha sweda for 1 Hour and Group B patients received Wax therapy for 20min, for 7 days. Both the groups received Placebos (capsules filled with rice flour) for 14 days during the follow-up period. The data of both the groups were analysed using Wilcoxon Signed Rank Test and Mann- Whitney U Test. The efficacy was statistically significant in both the Groups as p value <0.001 in most of the symptoms. Upanaha Sweda and Wax therapy, both the treatments shown equal effectiveness in relieving the pain, swelling, joint restriction and difficulty in walking. While comparison between the Groups, Group A i.e. Upanaha group showed marked reduction in symptoms. The final evaluation proved that the efficacy of Group A was moderately significant as compared to Group B.
Downloads
Download data is not yet available.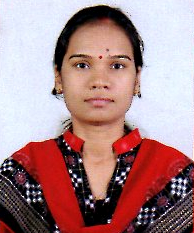 How to Cite
1.
Snigdha Rani Patra, Manjunath Akki, G G Patil. THE COMPARATIVE EFFECTS OF VRUDDHADARVADI UPANAHA AND WAX THERAPY IN THE PAIN MANAGEMENT OF JANU SANDHIGATAVATA W.S.R. TO OSTEOARTHRITIS OF KNEE JOINT. ayush [Internet]. 2020Aug.11 [cited 2023Jan.30];7(3):2689-98. Available from: https://ayushdhara.in/index.php/ayushdhara/article/view/559
Copyright (c) 2020 AYUSHDHARA
This work is licensed under a Creative Commons Attribution-NonCommercial-ShareAlike 4.0 International License.