AYURVEDIC REVIEW ON DIAGNOSIS AND MANAGEMENT OF HRIDROGA WITH THE SPECIAL REFERENCE TO CARDIOVASCULAR DISEASE
Abstract
According to AcharyaSushruta, in the presence of the Etiological factors the dosha get vitiated and provoked all the three Doshas spread out of their place and vitiate the RasaDhatu in the heart. Vitiate Rasa Dhatu (body lymph /chyle) manifestation of various types of pain is being produced, which is called 'Hridbadha' or Hridroga. Cardiovascular disease (CVD) is the most important cause of global death, accounting for 17.3 million deaths per year, a number that is expected to grow to more than 23.6 million by 2030. Aim and objectives-Diagnosis and treatment of Hridroga through Ayurveda and its modern correlation.Mode ofAction of Hridyadrugs promoting heart's health.Improper diet (excessive intake of Kshar, Lavana Rasa, Virudahbhojana) and Vegadharna, Chinta,Krodhaetc. are few among the many causes of Hridroga. In understanding symptomology of cardiovasculardisorder, it should be noted thatVaivarnya (Panduta /Shweta/Shyava) can be correlated to pallor and cyanosis, Murcchato Syncope, Kasato cough with or without Hemoptysis, Shwasato breathlessness or dyspnea, Ruja to Chest pain or discomfort. Drugs used in various formulations in Hridrogahaveproperties like Pachana, Deepana, Hridya, Anulomana,Rasayana and Krimihara.So, in present article an effort has been made to explain the heart disease and its management through Ayurveda as well as modern medicine.
Downloads
Download data is not yet available.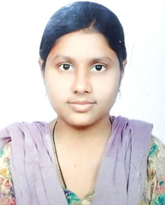 How to Cite
1.
Deepti Sharma, Udai Raj Saroj, Abhishek Upadhyay, Binod Kumar Singh. AYURVEDIC REVIEW ON DIAGNOSIS AND MANAGEMENT OF HRIDROGA WITH THE SPECIAL REFERENCE TO CARDIOVASCULAR DISEASE. ayush [Internet]. 2020Aug.12 [cited 2023Dec.7];7(3):2719-24. Available from: https://ayushdhara.in/index.php/ayushdhara/article/view/570
Copyright (c) 2020 AYUSHDHARA
This work is licensed under a Creative Commons Attribution-NonCommercial-ShareAlike 4.0 International License.