CONCEPT OF KARNANADA (TINNITUS) IN CORRELATION WITH MODERN COUNTERPART
Keywords:
Karṇanāda, Tinnitus, Karṇapūrana, Praṇāda, Karṇagata Roga.
Abstract
Śālākya Tantra is one among the eight branches of Aṣṭāñga Āyurveda. Śālākya Tantra deals with diseases that affect part above the neck like eyes, nose, throat, ear, and head. Karṇanāda is one among twenty eight Karṇarogas explained in Suśruta Saṁhitā, Bhāvaprakāśa and Yoga- Ratnākara. Karṇanāda can be correlated to the tinnitus in modern literature. When the Vāta gets localised in the channels of the ear the patient hears various types of sound like those of a Bherī (bulge/drum), Mṛdañga, Śaṁkha etc. are known as Karṇanāda.  Tinnitus is defined as a phantom auditory perception-it is a perception of sound without corresponding acoustic or mechanical correlates in the cochlea. The prevalence of tinnitus in the adult population is estimated to range from 6% to 19%. Several theories have been proposed to explain the mechanisms underlying tinnitus. Treatments for tinnitus include Snigdha Virecana, Nāḍi Sweda, Piṇḍa Sweda, Dhūpana, Basti Karma Nāvana, Abhyañga, Karṇapūraṇa and in modern literature medical and surgical, pharmacotherapy, acoustic therapy, counseling and education, cognitive behavioural therapy (CBT), tinnitus retraining therapy, and electrical stimulation. This paper reviews the characteristics, causes, mechanisms, and treatments of tinnitus in Āyurveda and modern.
Downloads
Download data is not yet available.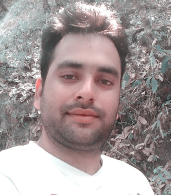 Published
28-07-2020 — Updated on 19-10-2020
How to Cite
1.
Narender Chanchal, Dayashankar Singh, Jyoti Gupta, Rajesh Mishra. CONCEPT OF KARNANADA (TINNITUS) IN CORRELATION WITH MODERN COUNTERPART. ayush [Internet]. 2020Oct.19 [cited 2023Dec.7];7(4):2829-37. Available from: https://ayushdhara.in/index.php/ayushdhara/article/view/571
Copyright (c) 2020 AYUSHDHARA
This work is licensed under a Creative Commons Attribution-NonCommercial-ShareAlike 4.0 International License.