MODE OF ACTION OF STHANIK CHIKITSA IN COMMONLY USED IN STREE ROGA
Abstract
Yoni Roga do not occur without vitiation of Apana Vata, thus first of all Vata should be normalized then treatment of other Doshas should be done. Sthanika Chikitsa (local therapies) prescribed by ancient Acharyas as Yoni Prakshalana (cleansing of vagina), Yoni Pichu (medication soaked tampon place in the vagina), Yoni Purana (vaginal packing), Yoni Lepa (semisolid drug applied in vaginal wall), Yoni Varti (vaginal suppository), Yoni Dhoopana (vaginal fumigation) & Uttarbasti (medicated oil/Ghrita pushed in the uterine cavity). For better result of this therapy the appropriate knowledge of mode of action of drug ought to be important. Our Acharyas very well know the mode of action of this Sthanika Chikitsa and describe the specific Sthanika Chikista according to different Yoni- Vyapada or vitiated Doshas. The reason behind for chosen the vaginal route because of the rugae of the vaginal epithelium create a invoulted surface and results in a large surface area provide, this large surface area allows the trans-epithelial absorption of medications via the vaginal route & the posterior fornix have rich blood supply so actively absorption of drug. The main objective of this literature to find out the probable mode of action of special drug in specific Sthanik Chikitsa.
Downloads
Download data is not yet available.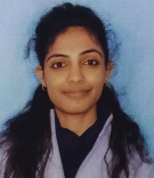 How to Cite
1.
Priyanka Teva, Kalpna Sharma, Hem Prakash. MODE OF ACTION OF STHANIK CHIKITSA IN COMMONLY USED IN STREE ROGA. ayush [Internet]. 2020Nov.30 [cited 2023Dec.7];7(Supply1):36-41. Available from: https://ayushdhara.in/index.php/ayushdhara/article/view/576
Copyright (c) 2020 AYUSHDHARA
This work is licensed under a Creative Commons Attribution-NonCommercial-ShareAlike 4.0 International License.