EXPLORATION OF THE CONCEPT OF SADYOVAMANA
Abstract
Ayurveda is a comprehensive natural health care system. This ancient science explains the Shodhana Chikitsa for complete elimination of root cause of the disease. Vamana is the first among Panchakarmas which is used as Shodhana Chikitsa in which Kapha pradhana Utklishta Doshas are expelled out through oral route. Ayurvedic classics have described the details about scientific approach of Vamana Karma. The only drawback of this therapy can be mentioned as it is a very time consuming procedure which is quite difficult every time for every Rugna. Some conditions also arise where implementation of Vamana in scientific manner is not possible as the situation demands for quick elimination of Doshas. At this time, Sadyovamana helps in quick and instant relief of complaints of patient. This concept of Sadyovamana can be used as an emergency management of Atyayika Avasthas depending upon the Utklishta Doshas. This article aims to review the concept of Sadyovamana, its variance from classical Vamana and its indications in order to explore the emergency management of diseases from Ayurvedic Samhitas.
Downloads
Download data is not yet available.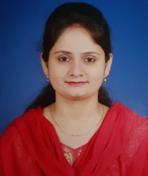 How to Cite
1.
Jasminbegam Bashirahmad Momin, Prasad V. Kulkarni, Vishwas E. Gogate. EXPLORATION OF THE CONCEPT OF SADYOVAMANA. ayush [Internet]. 2020Aug.12 [cited 2023Jan.30];7(3):2764-70. Available from: https://ayushdhara.in/index.php/ayushdhara/article/view/584
Copyright (c) 2020 AYUSHDHARA
This work is licensed under a Creative Commons Attribution-NonCommercial-ShareAlike 4.0 International License.