MANAGEMENT OF ASCITES (JALODARA) THROUGH ANCIENT SYSTEM OF MEDICINE- A CASE REPORT
Keywords:
Ascites, Jalodara, Shodhana Aushadhis, Shamana Aushadhis.
Abstract
Ascites is a pathologic condition and accumulation of free fluid where fluid accumulates in the peritoneal cavity commonly observed in decompensated cirrhotic states. Symptoms may include increased abdominal size, increased weight, abdominal discomfort and shortness of breath. There is no specific treatment where ascetic pathology will cure completely. By contemporary science where patient gets temporary relief and symptomatic relief from their complaints. But after Paracentesis again fluid gets collected in the peritoneal cavity. In such cases, Ayurvedic treatment gives satisfactory relief from complaints along with hidden pathology. In this present article above mentioned ascites i.e., nothing but one among the liver pathology attempted to correlate with Jalodara which is very well mentioned in classics. A 45 years old male patient came to our Medicine outpatient department having complaints of Kshudhamandya (Loss of appetite), Annanabhilasha (Anorexia), Ubhaya Paada Shotha (Oedema), Netra Pitata (Icterus), Udara Vriddhi (fullness in flanks). Subject had treated thirteen days by Shodhana Aushadhis, Shamana Aushadhis also by diet restriction.
Downloads
Download data is not yet available.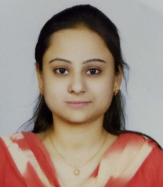 How to Cite
1.
S.R.Tarapure, R.A. Shaha, J.D.Khot. MANAGEMENT OF ASCITES (JALODARA) THROUGH ANCIENT SYSTEM OF MEDICINE- A CASE REPORT. ayush [Internet]. 2020Sep.25 [cited 2021Oct.26];7(4):2798-804. Available from: https://ayushdhara.in/index.php/ayushdhara/article/view/610
Copyright (c) 2020 AYUSHDHARA
This work is licensed under a Creative Commons Attribution-NonCommercial-ShareAlike 4.0 International License.