A COMPARATIVE CLINICAL STUDY TO EVALUATE THE EFFECT OF HERBAL PREPARATION BODHI VRIKSHKASHAYA AND AMRITAADIKWATH IN THE MANAGEMENT OF VATRAKTA W.S.R GOUT
Abstract
Vatarakta is a disease which is encountered in the population leading to a sedentary lifestyle. The change in lifestyle is the main cause of many diseases, Vatrakta being one of these. Based on the causes, signs and symptoms, Vatarakta may be correlated to gouty arthritis in modern medicine. Gout is an abnormality of purine metabolism that causes hyperuricemia and deposition of monosodium urate crystal. Its prevalence has increased across the globe.2.1 million people are affected with gout worldwide. In India, it has been reported that the prevalence of gout is 2-6 per 1000. It is a potential signal for unrecognized co- morbidities like obesity, diabetes mellitus, hypertension and renal diseases. The purpose of this study is to explore and find out an effective, inexpensive, easily available and well accepted drug with minimal or no complications for this dreadful condition. 30 patients who were diagnosed with Vatarakta w.s.r Gouty Arthritis were allocated randomly into 2 groups. The test drug i.e., Bodhi vriksh twak kashaya 50ml B.I.D with Madhu was given to 15 patients of group A. The standard drug Amritaadikwath 50ml B.I.D, which was given to 15 patients of group B. The course of treatment was 60 days. Subjective parameters were assessed before and after the treatment as per the grade score. Serum uric acid was done before trial and on completion of trial i.e., 60th day. Data obtained during the trial was tabulated and statistically analyzed.
Downloads
Download data is not yet available.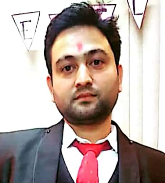 How to Cite
1.
Manoj Kumar, Anjana Mishra, Vijay Chaudhary. A COMPARATIVE CLINICAL STUDY TO EVALUATE THE EFFECT OF HERBAL PREPARATION BODHI VRIKSHKASHAYA AND AMRITAADIKWATH IN THE MANAGEMENT OF VATRAKTA W.S.R GOUT. ayush [Internet]. 2020Nov.12 [cited 2022Dec.3];7(5):2931-9. Available from: https://ayushdhara.in/index.php/ayushdhara/article/view/630
Copyright (c) 2020 AYUSHDHARA
This work is licensed under a Creative Commons Attribution-NonCommercial-ShareAlike 4.0 International License.