EFFECTIVENESS OF MUSTA-TAKRA BASTI IN THE MANAGEMENT OF ULCERATIVE COLITIS (PITTAJA GRAHANI) – A CASE REPORT
Abstract
Ulcerative colitis is an idiopathic inflammatory bowel disease causing inflammation and ulcers in the rectum and colon. Ulcerative colitis affects approximately 5,00,000 individuals in US with an incidence of 8-12 per 1,00,000 population per year. It is manifested as ano-rectal bleeding with increased frequency of bowel evacuation, general debility. In the contemporary science treatment is Corticosteroids, 5-Aminosalicylates, Anti-TNF therapy which results in other complications and the disease may even relapse after a period of time. A 62 years old female Patient attended OPD with diffuse abdominal pain, loose stools 10-15 times a day with blood, debility and weight loss. Patient was known case of ulcerative colitis since 6 years receiving treatment from contemporary science but she was not getting any satisfactory relief. Patient was treated with the concept of Pittaja Grahani in Ayurveda. Objective: To improve the signs and symptoms of the ulcerative colitis, to prevent from all possible intestinal and extra-intestinal complications related to ulcerative colitis finally to cure the disease. Method: Musta-Takra Basti was administered for 16 days along with other Ayurvedic drugs and signs and symptoms were evaluated daily. Result: Patient responded well with much improvement in her general condition. Frequency of defecation is decreased, no bleeding per rectum and other signs and symptoms were relieved. Conclusion: This study can be useful for reducing the need of steroids and surgical procedures in the patient of ulcerative colitis Hence Ayurveda treatment can be a promising alternative, safe and convenient treatment in the management of Ulcerative colitis.
Downloads
Download data is not yet available.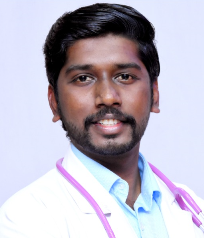 How to Cite
1.
S.M. Prasad Raj, Mahesh Kumar E.S. EFFECTIVENESS OF MUSTA-TAKRA BASTI IN THE MANAGEMENT OF ULCERATIVE COLITIS (PITTAJA GRAHANI) – A CASE REPORT. ayush [Internet]. 2020Nov.12 [cited 2021May17];7(5):2940-3. Available from: https://ayushdhara.in/index.php/ayushdhara/article/view/631
This work is licensed under a Creative Commons Attribution-NonCommercial-ShareAlike 4.0 International License.