A COMPARATIVE CLINICAL STUDY OF HINGVADI CHURNA AND RAJAH-PRAVARTANI-VATI ON KASHTARTAVA W.S.R TO PRIMARY DYSMENORRHOEA
Keywords:
Kashtartava, Primary dysmenorrhoea, Hingvadi Churna, Rajahpravartini Vati.
Abstract
Primary dysmenorrhoea can be correlated with Kashtartava which is characterized by painful menstruation. According to Ayurveda, pain is an indication of Vata Vikriti – 'Na hi vaatadrite Shoolam'. Apana Vayu has been given prime importance in Gynecological disorders. Normal menstruation is the function of the Apanavata, so painful menstruation is considered as Apanavatadushti. Vyana Vata has control over the muscles which brings about actions such as contraction, relaxation, extension, flexion etc. According to Acharya Charaka, Vata plays a key role in all types of Yoni Roga. As Vata is the main causative factor, it should be treated first. According to Acharya Vagbhata all measures capable of suppressing Vata are indicated. Till date, no successful advances have been made in the management of Primary dysmenorrhoea by conventional medicine. The best evidence-based treatments are NSAIDs and hormonal contraceptives but they have a lot of side effects. Owing to the gravity of the situation, need is felt for search of safe/more effective, palatable oral dosage forms to reduce pain during menstrual period. A systematic review of studies in developing countries performed by Harlow and Campbell has revealed that about 25-50% of adult women and about 75% of adolescents experience pain during menstruation. It is a randomized comparative clinical trial with 30 patients fulfilling the inclusion criteria were selected for the trial. The selected patients were randomly divided into 2 groups, 15 patients each. The duration of treatment was from 7th day due date of menstrual cycle to next menstrual cycle for 60 days. The assessment was done after each cycle on 5th day of cycle and follow-up for the next menstrual cycle. The test of significance showed that the efficacy of Hingvadi churna is more than Rajahpravartini vati in Kashtartava.
Downloads
Download data is not yet available.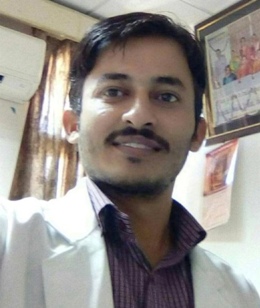 How to Cite
1.
Suresh Kumar, Sushila Sharma, B.Pushpalatha. A COMPARATIVE CLINICAL STUDY OF HINGVADI CHURNA AND RAJAH-PRAVARTANI-VATI ON KASHTARTAVA W.S.R TO PRIMARY DYSMENORRHOEA. ayush [Internet]. 2021Feb.1 [cited 2022Dec.9];7(6):2964-71. Available from: https://ayushdhara.in/index.php/ayushdhara/article/view/665
Copyright (c) 2021 AYUSHDHARA
This work is licensed under a Creative Commons Attribution-NonCommercial-ShareAlike 4.0 International License.