ANTI BACTERIAL EFFECT OF SIDDHA PREPARATION NAAVAL KOTTAI MATHIRAI AGAINST COMMON URINARY PATHOGENS
Keywords:
Antibacterial activity, Siddha medicine, Naaval Kottai Mathirai.
Abstract
Urinary tract infections are more common, more severe, and carry worse out comes in patients with type 2 diabetes mellitus. They are more often caused by resistant pathogens. The management of UTI in diabetes patients is very difficult. The patients are undergoing for antibiotic treatment for this issue in every occasion. In Siddha system, the diabetes has been successfully treated with traditional Siddha preparations which are poly herbal, herbo-mineral and metallic formulations. Most of the Siddha anti-diabetic preparations are possessing anti bacterial effect along with its anti-diabetic effect. So the management of urinary tract infections in diabetic patients is very easy. Naaval Kottai Mathirai is one among the anti-diabetic Siddha herbal preparation which is prepared from the seeds of Syzygium cumini (L.) skeels and Aristolochia bracteolata Lam. leaf juice. An attempt has been made to screen the antibacterial effect of NKM against the selected pathogens which are commonly responsible for UTI particularly in diabetes by disc diffusion method. The result of this study is really appreciable. The result of this study showed the marked anti bacterial effect against Escherichia coli 15mm, Staphylococcus aureus 17mm, Bacillus subtilis 14mm, Klebsiella pneumonia 12mm, Pseudomonas aeruginosa 12mm and Enterococcus faecalis 11mm. Finally this study concluded that, the drug NKM can be used for diabetes and UTI particularly in diabetic patients. Further studies are needed to explore the novel antibacterial bioactive molecules.
Downloads
Download data is not yet available.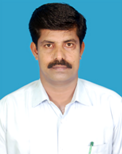 How to Cite
1.
Sivakkumar. S, Juliet. L, Ganapathy. G. ANTI BACTERIAL EFFECT OF SIDDHA PREPARATION NAAVAL KOTTAI MATHIRAI AGAINST COMMON URINARY PATHOGENS. ayush [Internet]. 2020Mar.7 [cited 2023Dec.7];7(1):2499-505. Available from: https://ayushdhara.in/index.php/ayushdhara/article/view/513
This work is licensed under a Creative Commons Attribution-NonCommercial-ShareAlike 4.0 International License.