CLINICAL STUDY OF LAGHUPANCHMOOLA SADHIT COW'S MILK IN COW'S MILK PROTEIN ALLERGY
Keywords:
Tridoshahara, Paacana, Balya, CMPA,, Laghupanchmoola, Cow's Milk Protein Allergy.
Abstract
In Ayurveda classics it is pointed out that cow's milk have Vamaka, Virechaka, Sarama and Abhisyandi properties. In classics, it has been mentioned that cow milk should always be processed with Laghupanchmoola before it is consumed.
Aims and Objectives of the study: To study Aetiopathogensis of cow milk protein allergy and to evaluate the efficacy of Laghupanchmoola sadhit cow milk in CMPA.
Material & Methods: To fulfill the above Aims and Objectives: Total 35 patients were selected between the age group of 0-3 years of age with symptoms of CMPA. Hb%, complete history and elimination-challenge test were used for evaluation of the patients. Laghupanchmoola granules dose depend upon age and duration of trial was 60 days.
Results: After analyzing the data statistically in 30 patients, statistically highly significant improvements were found in diarrhea, abdominal pain, respiratory difficulty and vomiting. Significant improvements were found in dermatitis. No improvement was found in anemia and nausea. Statistically highly significant improvement was found in weight, height, mid arm circumference, chest circumference and head circumference. After full observation of treatment modules, it was found that: Number of patient with complete improvement was 0, Number of patient unchanged was 2 (6.5%), Mild improvement was observed in 05 patients (16.6%), and Moderate improvement was observed in 21 patients (70%), where marked improvement was observed in 2 patients (6.7%).
Conclusion: Laghupanchmoola proved quite effective in managing the patients of CMPA due to its Tridoṣahar, Deepana, Aamdoshanasaka, Balya and Brahmanna properties.
Downloads
Download data is not yet available.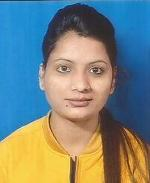 How to Cite
Sujata Sharma*, Avdesh Dangwal, Reena Pandey, & N. Sujatha. (2020). CLINICAL STUDY OF LAGHUPANCHMOOLA SADHIT COW'S MILK IN COW'S MILK PROTEIN ALLERGY. AYUSHDHARA, 7(2), 2586-2590. Retrieved from http://ayushdhara.in/index.php/ayushdhara/article/view/529
This work is licensed under a Creative Commons Attribution-NonCommercial-ShareAlike 4.0 International License.
The author hereby transfers, assigns, or conveys all copyright ownership to the AYUSHDHARA. By this transfer, the article becomes the property of the AYUSHDHARA and may not be published elsewhere without written permission from the AYUSHDHARA.
This transfer of copyright also implies transfer of rights for printed, electronic, microfilm, and facsimile publication. No royalty or other monetary compensation will be received for transferring the copyright of the article to the AYUSHDHARA.
The AYUSHDHARA, in turn, grants each author the right to republish the article in any book for which he or she is the author or editor, without paying royalties to the AYUSHDHARA, subject to the express conditions that (a) the author notify AYUSHDHARAin advance in writing of this republication and (b) a credit line attributes the original publication to AYUSHDHARA.