Review on Satvapatana: A Process of Essence Extraction
Keywords:
Satva, Beejavarta, Shuddhavarta, Satvapatana.
Abstract
Rasashastra is the Iatrochemistry of Ayurveda which deals with the various pharmaceutical processes of Shodhana (purification/potentiation), Marana (incineration/calcination), Jarana (polling), Murchhana (a procedure by which substances especially mercury is transformed for therapeutic application) and other detail description of metals, minerals, poisonous plants and animal products which are of therapeutic importance in Ayurveda. Satvapatana is one of the processes of Rasashastra for achieving the Satva (essence) of metals and minerals from their original source. The main objective of Satvapatana is to obtain the active component of ore and to minimise the dose of Dhatu without lowering its efficacy for therapeutic uses. The process of Satvapatana was first described by Acharya Nagarjuna in Rasendra Mangala. It has also been mentioned in other classical texts such as Anandakanda, Rasarnava, Rasa Hridaya Tantra, Rasendra Chudamani, Rasa Ratna Samucchayam, Rasa Tarangini. Satvapatana occurs in two stages which are Beejavarta and Shuddhavarta. Beejavarta indicates the melting of material and Shuddhavarta indicates the time for extraction of Satva. Satva of the different drugs is of different colours. The basic requirements for Satvapatana include Satvayukta Dravyas, Dravaka Varga, Musha, Koshti etc. Satva after extracting out is again subjected to Shodhana, Mridukarana and Marana processes to use for various therapeutic purposes. Mridukarana process is mentioned only in the case of Abhraka Satvapatana. Various uses of Satvas are mentioned in different classical texts such as Abhraka Satva for Charan and Jarana of mercury, Makshika Satva for Dehaveda and Lohaveda, Tuvari Satva for Bandhana of Rasa and Uparasa, Tuttha Satva and Bhunaga Satva for relieving pain, in wound healing etc. Satvapatana is an utmost process of Rasashastra not only for therapeutic uses but also for processing of mercury.
Downloads
Download data is not yet available.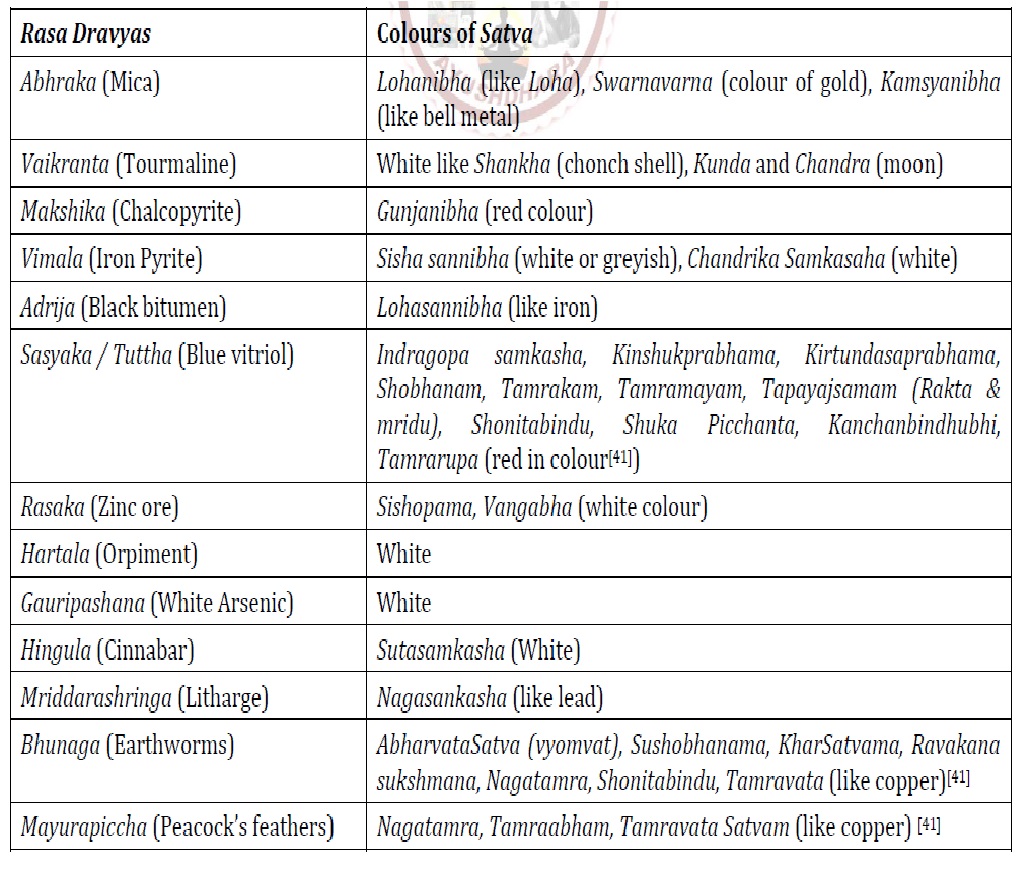 How to Cite
1.
Sheenam Rani, Usha Sharma, Shuchi Mitra, Khem Chand Sharma. Review on Satvapatana: A Process of Essence Extraction. ayush [Internet]. 2023Mar.6 [cited 2023Nov.29];10(Suppl1):105-12. Available from: https://ayushdhara.in/index.php/ayushdhara/article/view/1151
Copyright (c) 2023 AYUSHDHARA
This work is licensed under a Creative Commons Attribution-NonCommercial-ShareAlike 4.0 International License.